An all-new flagship lineup
Screen size isn't the only way Samsung is differentiating the three phones. Like it did with the S9, each model of S10 will reportedly have different cameras, with the S10 Plus sporting a single front camera and three rear cameras. Additionally, Olixar claims that the S10 Plus will have a whopping six cameras, four on the back and two on the front, while the S10 Lite comes with dual rear cameras and a single front camera, based on the renders Mobile Fun received.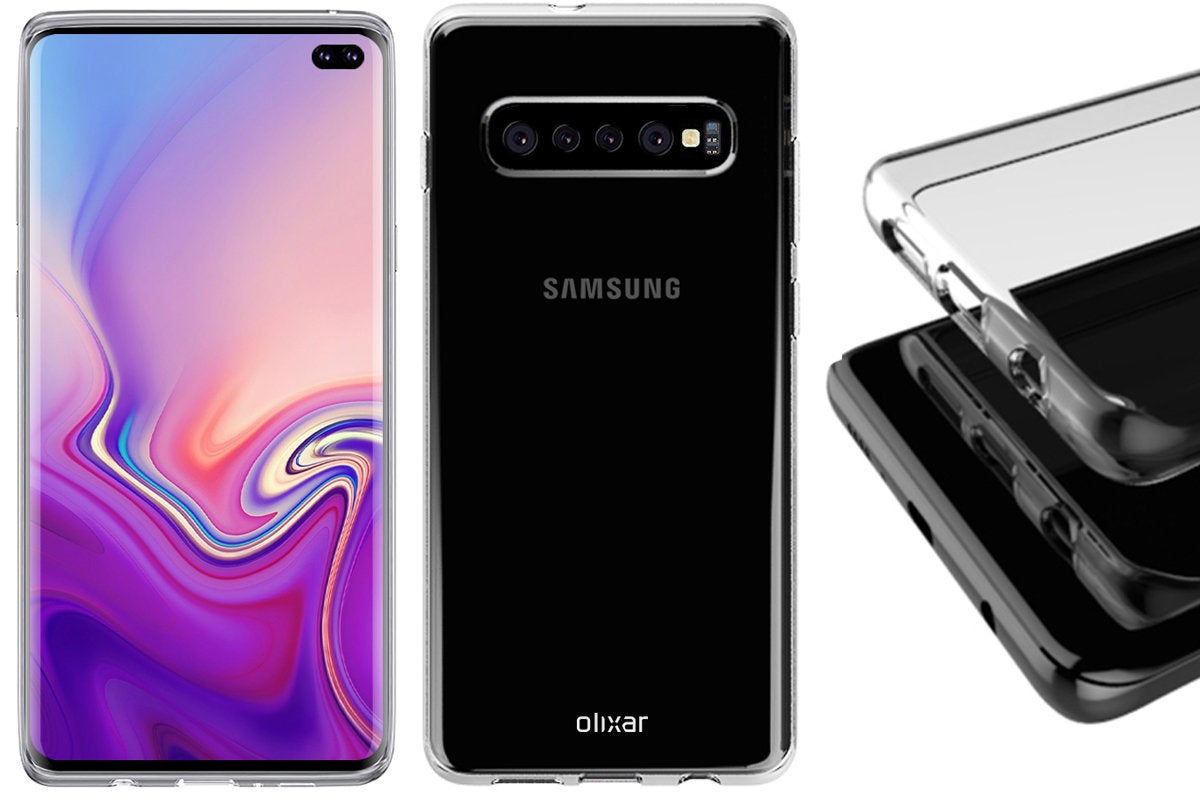 Also of note, rumors suggest the S10 Plus will only have three cameras like the S10, though the specifications Olixar received indicate a fourth camera will be added to match the Galaxy A9. On that phone, Samsung has built a 24 MP, f/1.7 main lens, with complimentary 10MP zoom, 8 MP 12mm ultrawide, and 5MP depth-sensing lenses. The Galaxy S9+ has a dual-camera array with a pair of 12MP wide angle and telephoto lenses.
Since the S10's forehead has shrunk to the point where a camera won't fit, Samsung is employing its Infinity-O display technology, meaning there will be a hole punched out in the right corner of the display large enough to fit a single camera on the S10 and S10 Lite and dual cameras on the S10 Plus. All three phones will also feature something the many feared was going away: Olixar has a hole cut out on the bottom of its cases for a 3.5mm headphone jack.
The renders we received didn't include a hole for a fingerprint sensor, suggesting that Samsung will either be forgoing it for 3D sensing technology like on the iPhone XS or using an in-display fingerprint sensor like on the OnePlus 6T. Elsewhere, we can surmise that Samsung is sticking with its dedicated Bixby button, which is positioned on the left side below the volume keys on all three models.