7. Drape a piece of toilet paper over the sensor so the auto-flush doesn't catch you by surprise.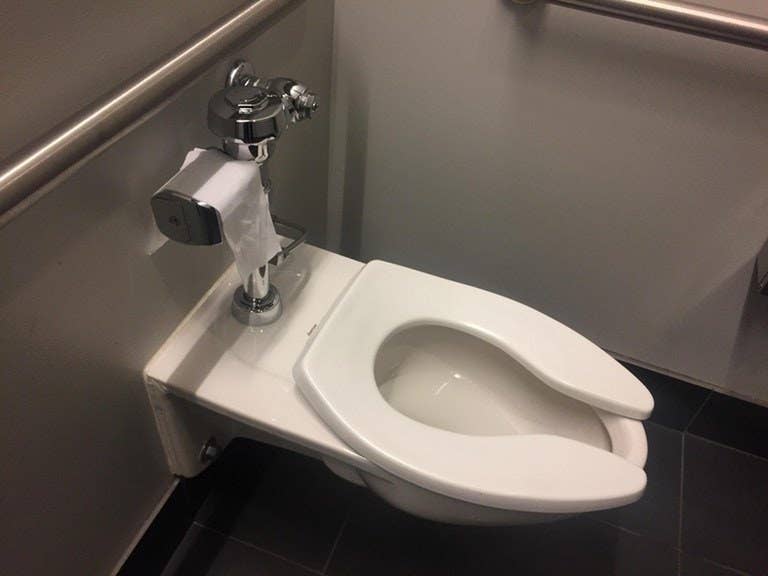 There's nothing as disheartening as getting splashed by your own pee. The toilet paper will block the sensor and stop the auto-flush from ruining your day. Learn more here.
8. Brush a mix of hydrogen peroxide, water, and baking soda on your white shoes to get them looking brand spankin' new.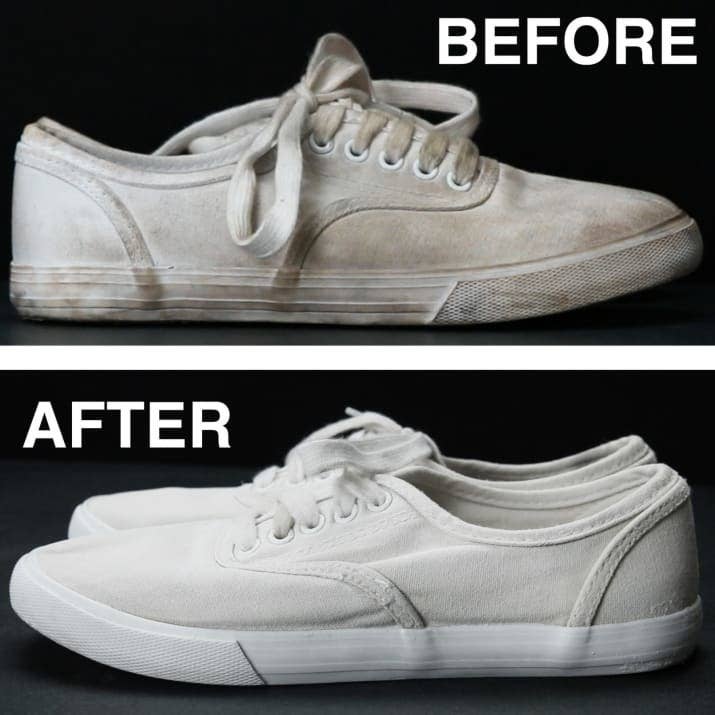 There's nothing like putting on a brand new pair of glowing white sneakers…until someone steps on your foot twelve seconds after walking outside. To get that feeling back, all you need to do is mix a tablespoon of baking soda, 1/2 tablespoon water, and 1/2 tablespoon hydrogen peroxide and rub the resulting paste all over your shoes. Add another layer and then let them sit in the sun for a few hours, or until the paste has hardened and cracked. Slap the soles together until all of the paste falls off and your white sneakers emerge like a beautiful butterfly. ✨ Learn more here.
9. Hide your bra straps behind your racerback with a paper clip.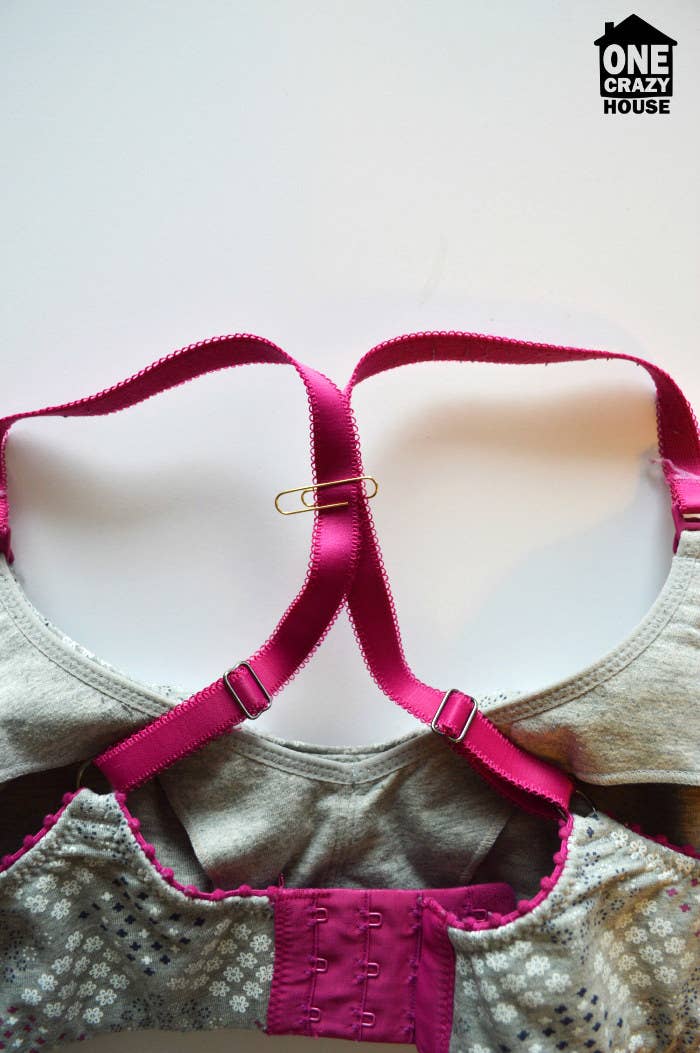 The downfall of every great outfit is a visible bra strap. You can buy clips (get a 3-pack from Amazon for $5.97), but in a bind, a paper clip will work just as well. Learn more here.