Tipover Tuck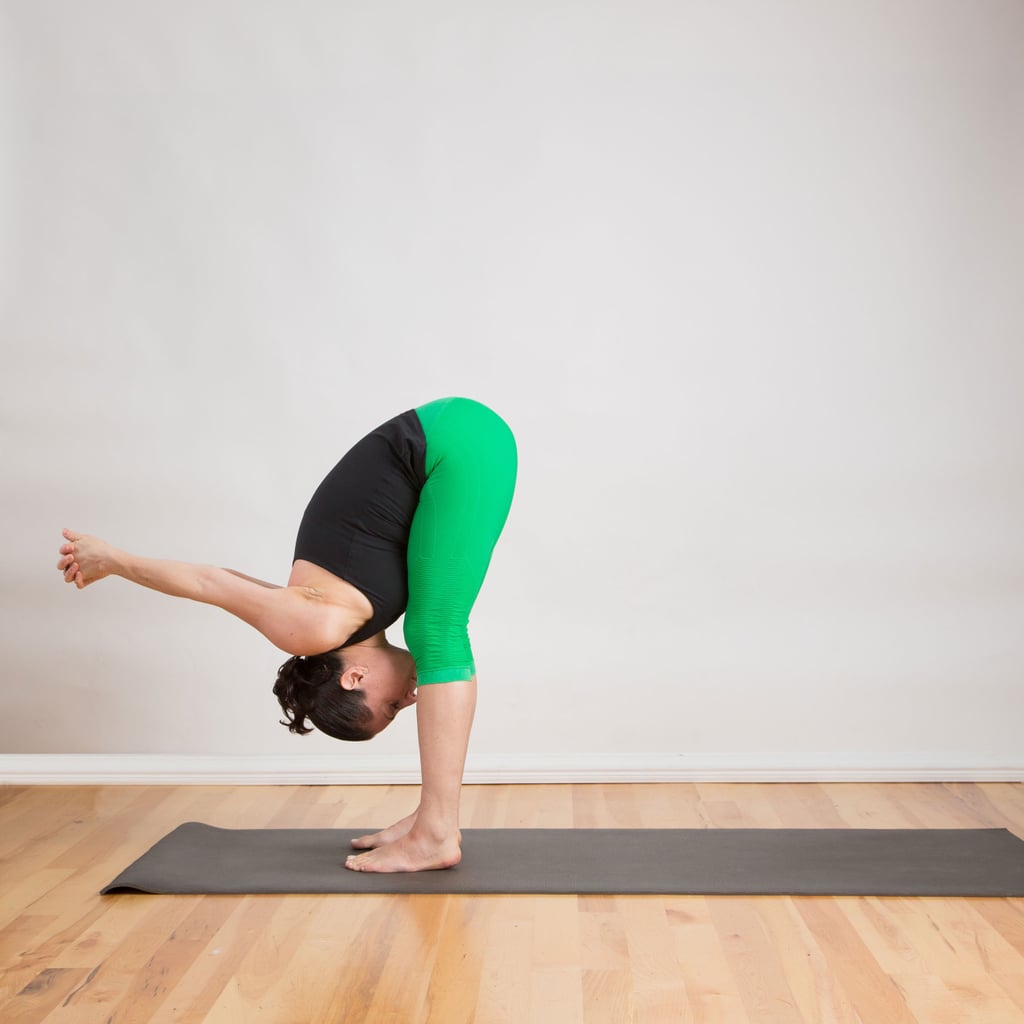 From Half-Bound Squat Prep, release your left hand to the floor in front of you. Walk your feet in so they are hip distance apart.
Slowly straighten the legs, keeping the torso folded on the thighs.
Interlace your fingers behind you, pressing the heels of the palms together in a double fist. Actively pull your hands away from your shoulders to increase the stretch in your chest.
Lean your weight forward into the toes, holding for five breaths.
Toe Breaker Pose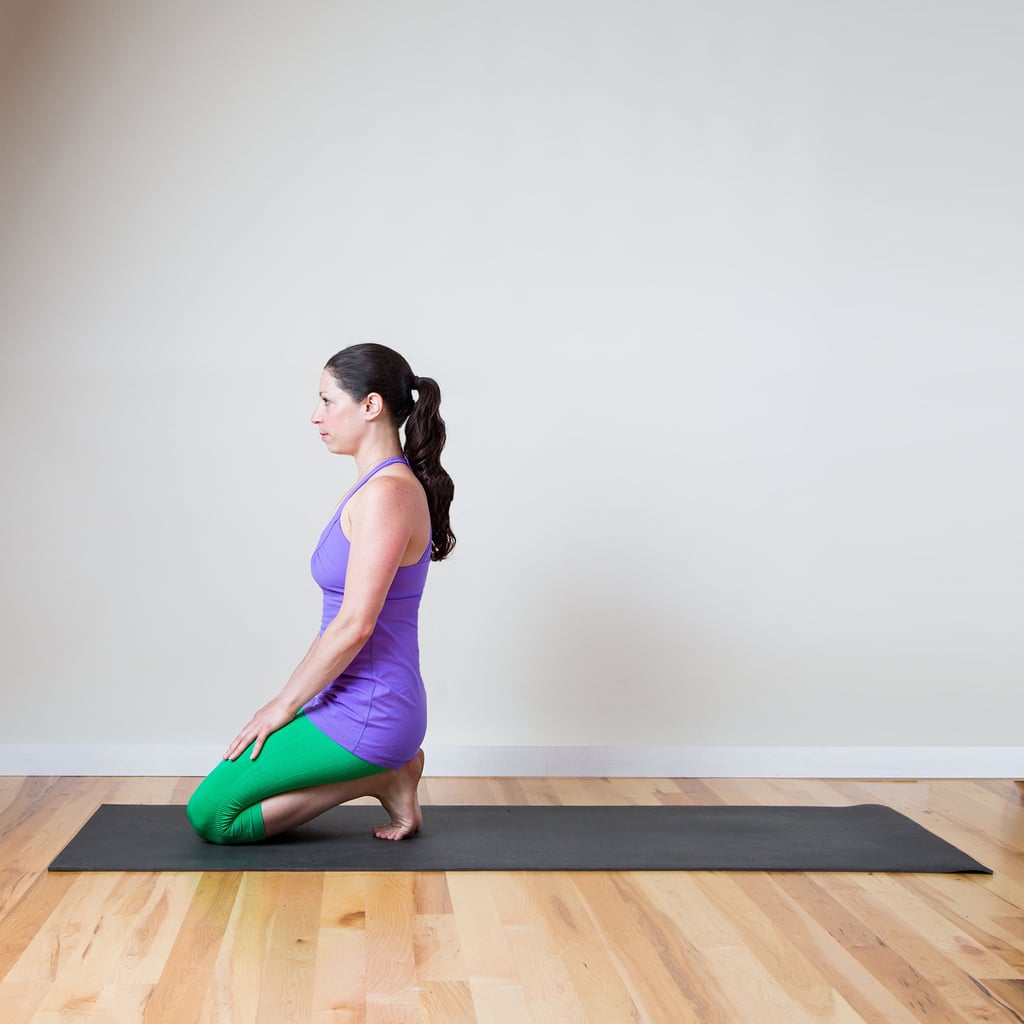 From Tipover Tuck, release the hands and kneel on the floor with the toes tucked.
Slowly lower your pelvis to your heels. You can even lean back a little to increase the stretch in the quads.
Breathe deeply for five breaths. If this is too painful, put less weight on the heels by lifting the hips off the heels.