Extended Side Angle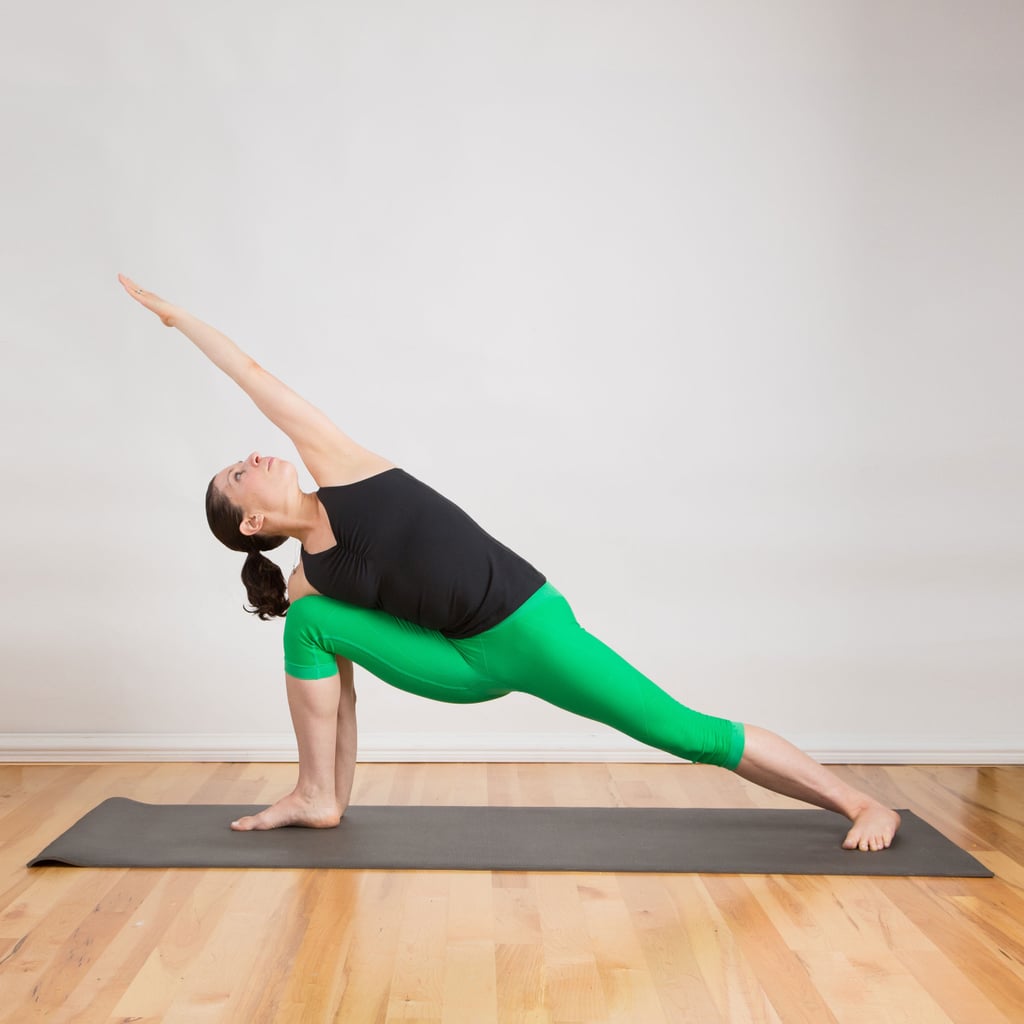 From Open Lunge Twist, lower your right palm to the little-toe side of your right foot.
Lift the back knee off the floor, and deepen the stretch on the left side of the body by extending your left arm over your ear, creating a straight line between the left toes and left fingertips.
Hold here for five breaths.
Half-Bound Squat Prep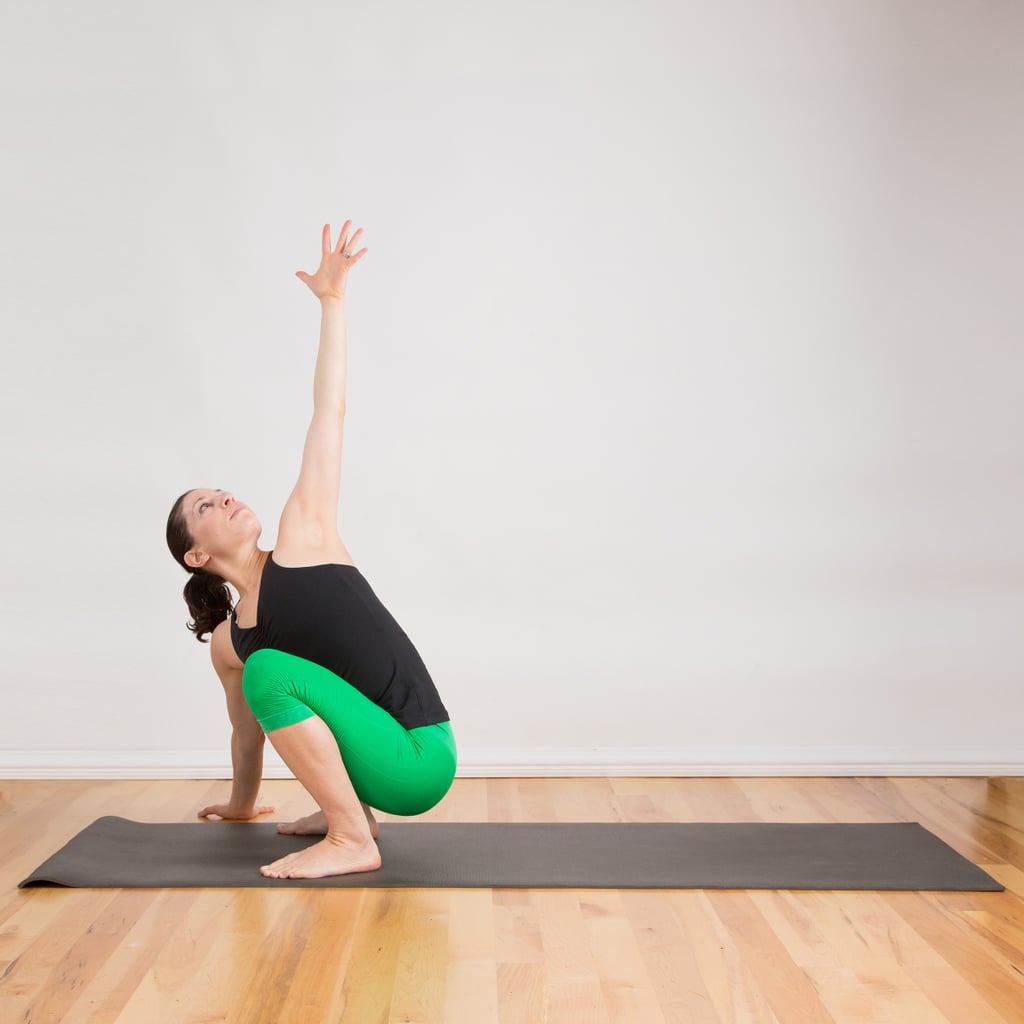 From Extended Side Angle, step your left foot forward so you're in a Wide Squat.
Lower your right shoulder as far as you can underneath your right shin, reaching your fingers out to the side.
Put some weight into your right palm, so you can shift weight back into your heels and balance equally on both feet.
Reach your left arm into the air, gazing toward your lifted hand to encourage your spine to twist a little more.
Stay like this for five deep breaths.