Low Crescent Lunge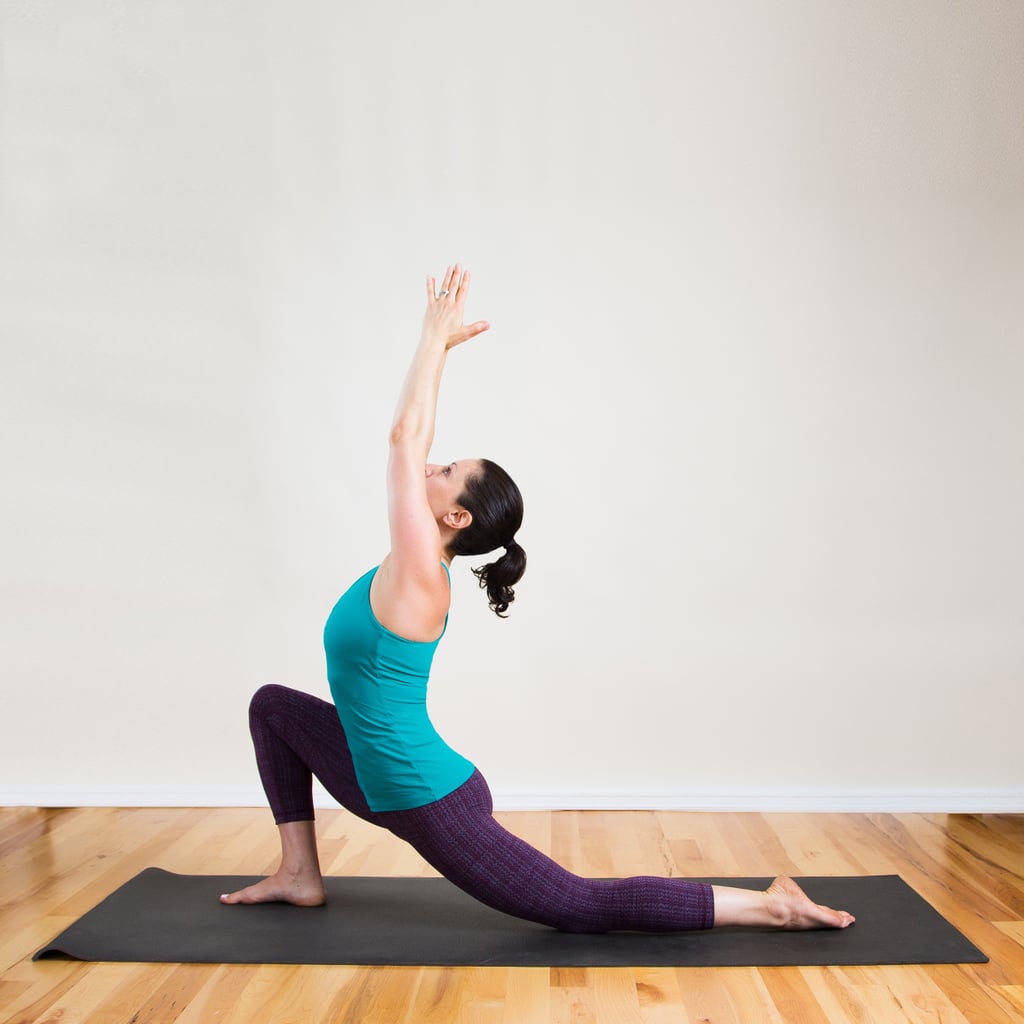 From Arching Three-Legged Dog, step your right foot forward, lowering the left knee to the floor.
Inhale to raise the arms up, sinking the pelvis toward the floor to intensify the stretch in the hips.
Enjoy this pose for five breaths.
Open Lunge Twist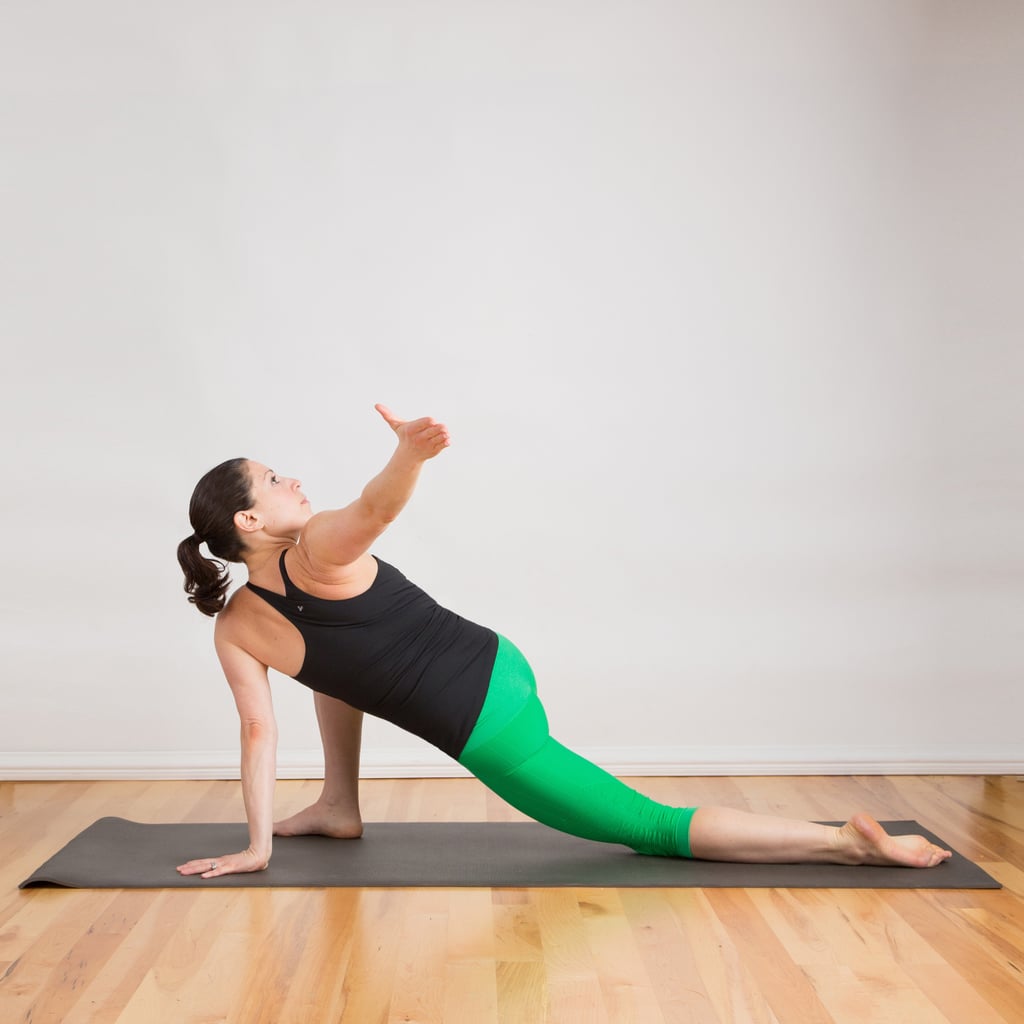 From Low Crescent Lunge, plant your left palm on the floor underneath your shoulder.
Raise your right arm into the air, and reach it behind you to open the chest and shoulders.
Hold here for five breaths.