This year, I have been making a lot of my own Christmas decorations. I wanted to have a good mix of neutral farmhouse decorations to go with my champaign gold theme. In particular, I wanted to find some wooden stars in a neutral finish. Well naturally, I am not likely to purchase something that I can make with things from my scrap wood bin. As a result, I am able to share with you how to make farmhouse style wooden stars!
You should always practice safety when using electric saws. Because this project places your hands close to the blade, I must request that you read my disclaimer. 🙂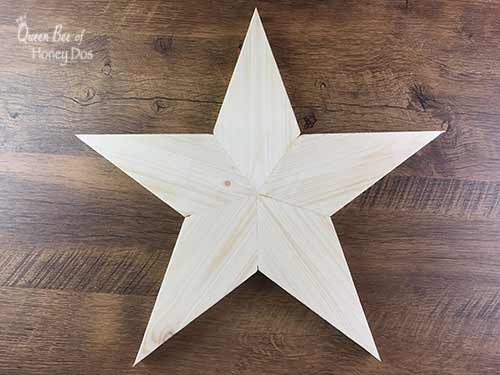 Lately, I have been on this streak of making shapes that require angles beyond the standard 45 degree norm. It is nice to be able to get out of those everyday squares.
Besides these wonderful star frames, I also have details on making flat wooden stars. Those are also great for Christmas decorating.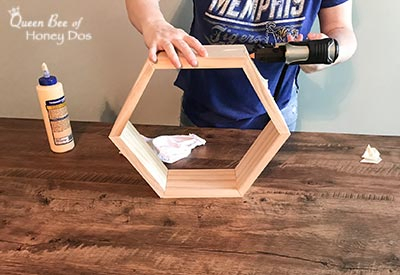 And one of my favorite shapes is the honeycomb (or hexagon). The honeycomb shelves are one of my most popular posts. So, if you like to build these shape type decor, be sure to check that out.
But, for now, let's move on to these farmhouse stars.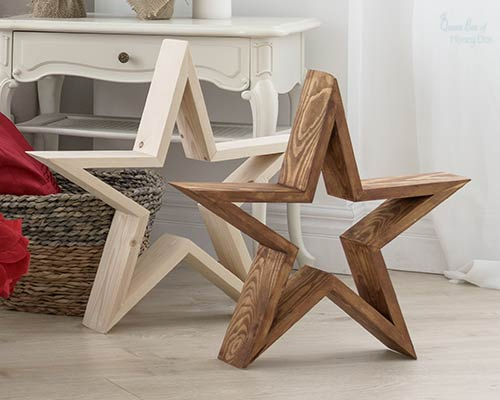 How To Make Angles for Wooden Stars…